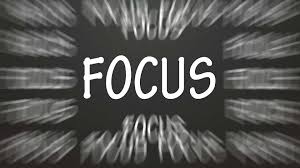 20/20 FOCUS – Alpha Baptist Virtual Vacation Bible School
July 20 – 23, 2020
Plan to join us as we explore ways to FOCUS on Jesus.
Hear, Pray, Talk and Live!
Looking unto Jesus the author and finisher of our faith; who for the joy that was set before him endured the cross, despising the shame, and is set down at the right hand of the throne of God. Hebrews 12:2 (KJV)
Click here to register – Registration is for adults and children!
The time is drawing near for our Virtual VBS! Things are going to look a little different this year. Click here and learn the theme song and watch a short video on how VBS will be conducted this year. 
Worship Rally Timeline  (Click here to join)
Time
Day 1 – HEAR 
 Day 2 – TALK
 Day 3 – PRAY
Day 4 – LIVE
7:00-7:05pm

Count Down – Video

Theme Song – Video

Count Down – Video

Theme Song – Video

Count Down – Video

Theme Song – Video

Count Down – Video

Theme Song – Video

7:05-7:10pm

Welcome 

VBS Theme & Daily Messages 

Welcome 

Recap Day 1 

Welcome 

Recap Day 2 

Welcome 

Recap Day 3 

 

 

 

 

7:10 – 7:15 pm
Day 1 Message –

Hear

from God 
Day 2 Message –

Talk

to others about God 
Day 3 Message – Pray anytime, anywhere
Day 4 Message – Live for God by Loving others 

 

 

 

 

7:15 – 7:20 pm

Day 1 packet content 

Day 2 packet content 

Day 3 packet content 

 Day 4 packet content 

 

 

 

 

7:20 – 7:25 pm

Mission Project 

Mission Project 

Mission Project & Wordless Book 

Mission Project 

 

 

 

 

7:25 – 7:30 pm

Closing Prayer & Invitation 

Closing Prayer & Invitation

Closing Prayer & Invitation 

Closing Prayer & Invitation 

 

 

 

 

7:30 – 8:30 pm

Class Breakouts:

Adult Class (Click here to join)

Teen Class (Click here to join)

Class Breakouts:

Adult Class (Click here to join)

Teen Class (Click here to join)

Class Breakouts:

Adult Class (Click here to join)

Teen Class (Click here to join)

Class Breakouts:

Adult Class (Click here to join)

Teen Class (Click here to join)
Children's Pre-K thru 6th grade VBS lessons
VBS 2020 Day 3 Video – Pray Anytime, Anywhere, About Anything